Day 1 :
Keynote Forum
City University of Hong Kong, China
Time : 09:00-09:30 AM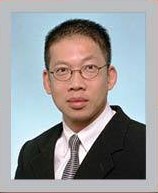 Biography:
Richard Y C Kong has completed his PhD at Monash University, Australia and Postdoctoral research at the University of Hong Kong, Hong Kong SAR, China. He is presently an Associate Professor at the City University of Hong Kong and has published more than 80 papers in internationally referred and reputed journals His research interest is on the development and application of novel DNA-based technologies as risk assessment and bioremediation tools to address problems related to diverse aspects of pollution in the marine environment.
Abstract:
Statement of the Problem: Hypoxia is a pressing environmental problem aff ecting marine and freshwater ecosystems worldwide Hypoxia was found to cause severe reproductive impairments in fi sh, leading to heavy loss of fisheries production over large areas. Laboratory and fi eld studies demonstrated that hypoxia can aff ect both male and female
reproductive systems For example, hypoxia was found to suppress spermatogenesis and decrease sperm motility in carp, impair testicular development and sperm production, and reducing reproductive success in Atlantic croaker retardation of gonadal development has also been observed in the ovaries of female fish numerous reports attributed the reproductive impairments to the suppression of steroidogenic gene expression and alteration of sex hormone production in fish gonads. However, not much is known about the diff erential gene responses in gonads of male and female fi sh to hypoxia stress.The purpose of this study is to investigate the eff ects of hypoxia on the molecular gene responses in the gonads of male and female marine medaka fish.
Methodology: We conducted mRNA transcriptome sequencing and histology on ovaries and testes of hypoxia-exposed marine medaka (Oryzias melastigma) fish, followed by bioinformatics analysis with the view to determining the nature of the molecular responses of male and female fish gonads to hypoxic stress Functional Gene Ontology (GO), Kyoto Encyclopedia of Genes and Genomes (KEGG) pathway and Ingenuity Pathway (IPA) analyses were carried out.
Findings: Bioinformatic and functional analyses demonstrated differential and gender-specifi c expression of signaling pathways affecting specifi c biological functions in response to hypoxic stress that correlated with the impairment of reproductive functions in hypoxia-exposed male and female fish.
Conclusion & Significance: Our data provided valuable insights into the diff erential and possible transgenerational molecular responses triggered by chronic hypoxic stress in marine fish.
Keynote Forum
University of Edinburgh, Scotland
Time : 09:30-10:00 AM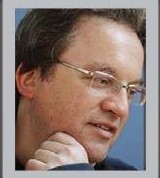 Biography:
Richard Meehan is a genetics graduate of TCD (Dublin) and has been studying DNA methylation dynamics for over 25 years. Research landmarks include the identifi cation of methyl-CpG binding proteins (MeCP1 and MeCP2), non-catalytic roles for DNMT1 and alternate hypotheses regarding DNA methylation reprogramming in development and disease states. He is currently a Professor at the MRC Human Genetics Unit in Edinburgh and investigating how 5 hydroxymethylcytosine profi ling can be used as a cell identifi er.
Abstract:
The complex chromatin environment of a single nucleus is a combinatorial outcome of a cells developmental history and the dynamic interplay between competing DNA and histone modifi cation pathways that act to reinforce stable
transcriptional states. Cell potency is initially established by signalling pathways and activation of pluripotent Gene Regulatory Networks (GRNs) in early embryogenesis; as development proceeds there is a programmed restriction in cell
fate choices that coincides with the establishment of and dependence upon repressive epigenetic silencing mechanisms. Our work suggests that two mutually exclusive repression pathways DNA methylation and polycomb, impacts on their
respective deposition in stem cell models. We fi nd that DNA methylation directs the formation of polycomb dependent higher order chromatin structure in stem cells and early development, conversely polycomb can direct patterns of DNA
methylation at discrete genomic regions. Author will discuss the impact of these mechanisms on stem cell potency and how these interactions are linked with the occurrence of altered epigenetic states in disease.
Epigenetics | Genetics & Epigenetic Inheritance | Genomics and Epigenetics Division | Epigenetics in Biotechnology & Developmental Biology | Plant Epigenetics | Bioinformatics/ Computational Analysis of Epigenetics
Location: Wien 2
Chair
Richard Y C Kong
City University of Hong Kong, China
Session Introduction
Drexel University, USA
Biography:
Felice Elefant, Ph.D. has a long standing interest in chromatin biology and a demonstrated track record in studying epigenetic mechanisms underlying neural gene control in the brain. Her research program is focused on understanding epigenetic mechanisms that govern regulation of higher order brain function via chromatin packaging control in neurons. Numerous studies, including our own research (Panikker et al., Journal of Neuroscience, 2018), show that disruption of this finely tuned epigenetic balance in the brain involving reduced histone acetylation levels causes an epigenetic blockade of transcription with concomitant cognitive impairment that is a key step in neurodegenerative disease etiology including Alzheimer's disease (AD). My laboratory is funded by the National Institutes of Health to explore the role(s) of HATs in cognition and neurodegenerative disorders such as Alzheimer's disease. Understanding such processes should provide safer and selective ways to promote histone acetylation mediated cognitive enhancement benefi ts in clinical settings.
Abstract:
Cognitive impairment is a debilitating hallmark during pre-clinical stages of Alzheimer's disease (AD) yet causes remain unclear1. As histone acetylation homeostasis is critical for early developmental epigenetic gene control, we postulated that its misregulation contributes to cognitive defi cits preceding AD pathology. Here, we show that disruption of Tip60 HAT/HDAC2 homeostasis occurs early in the AD Drosophila brain and triggers epigenetic repression of a group of synaptic genes well before A plaques form. Repressed genes display enhanced HDAC2 binding and reduced Tip60 and histone acetylation enrichment. Increasing Tip60 in the AD brain restores Tip60 HAT/ HDAC2 balance, reverses neuroepigenetic alterations to activate synaptic genes, and reinstates brain morphology and cognition. Importantly, levels of Tip60, neuroepigenetic acetylation marks and activation of these same synaptic genes are signifi cantly reduced in hippocampus from AD patients. Genomic reorganization of transcription factories (TFs), characterized as specialized nuclear subcompartments enriched in hyperphosphorylated RNAPII and transcriptional regulatory proteins, act as an additional layer of control in coordinating effi cient co-regulated gene transcription. Thus, we asked whether Tip60 utilized this mechanism in its epigenetic control of activity dependent co-regulated synaptic genes in the brain. Our findings reveal that Tip60 shuttles into the nucleus following extracellular stimulation of rat hippocampal neurons with concomitant enhancement of Tip60 binding and activation of the same synaptic genes we identifi ed as repressed in the Drosophila and human AD brain. Multicolor 3D DNA fluorescent in situ hybridization reveals that hippocampal stimulation also mobilizes these same synaptic genes and Tip60 to RNAPII-rich TFs. Consistent with these fi ndings, we show Tip60 is excluded from the nucleus in human AD hippocampal tissue. Our results support a model by which activity dependent Tip60 nuclear import and Tip60 HAT/HDAC2 mediated epigenetic control is critical for synaptic gene activation and its disruption may be an initial early event in AD progression.
Nottingham Trent University, UK
Biography:
Eleni Birli is currently pursuing her PhD studies, working in the lab of Maria Hatziapostolou at the Department of Biosciences at Nottingham Trent University. She has already obtained an MRes degree in Chemical Biology and her work so far led to the publication of two research articles in Gastroenterology and Biochim. Biophys. Acta Mol. Basis Dis. Her focus is on the role of long non-coding RNAs in liver cancer growth and chemoresistance.
Abstract:
Statement of the problem: Hepatocellular carcinoma (HCC) is the fourth leading cause of deaths worldwide, indicating the necessity of novel therapeutic approaches. Deregulation of long non-coding RNAs (lncRNAs) has been associated with oncogenic transformation.
Methodology: To identify transcripts involved in HCC chemoresistance, we have established liver cancer cell lines resistant to chemotherapy and performed whole-transcriptome analysis. To investigate the eff ect of lncRNA on cellular properties, lncRNA expression was manipulated and performed a series of functional studies. LncRNA depletion was achieved transiently or stably by means of antisense GapmeRs or shRNAs, respectively. LncRNA stable overexpression was employed through lentiviral transduction. Cell growth was interrogated through luminescence viability, live cell analysis and colony formation assays. Migration and invasion were studied through live cell analysis scratch wound assay and matrigel invasion chambers. Metabolic rate of lncRNA manipulated cells was profi led by real-time bioenergetic assays. To characterize the lncRNA interactome, mass spectrometry was employed following RNA immunoprecipitation. To study the relevance of lncRNA to human disease, expression and cellular localization was assessed by qRT-PCR and in situ hybridization.
Findings: Transcriptome analysis revealed 15,857 up-regulated and 22,332 down-regulated lncRNAs in chemoresistant liver cancer cell lines. Knockdown of the up-regulated lncRNAs followed by functional assays, suggest 31 novel lncRNAs as regulators of HCC. We focused our studies on the lncRNA with the strongest eff ect, EMBH1. EMBH1 silencing signifi cantly inhibits, while EMBH1 overexpression induces, liver cancer cell growth and aggressiveness. In agreement with its oncogenic role, EMBH1 induces a glycolytic metabolic shift a phenomenon known as the Warburg eff ect. Mass spectrometry data identified specific EMBH1 protein interactors. In patients, EMBH1 was identifi ed as a nuclear-dominant lncRNA and was overexpressed in 65 liver cancer human tissues by 100-fold (when compared to 17 normal tissues).
Conclusion & Significance: EMBH1 is a potential novel therapeutic target for HCC progression and aggressiveness.
Universite Libre de Bruxelles, Belgium
Biography:
Azonpi Lemoge A P is currently a last year PhD researcher at the Institut de Biologie et de Médecine Moléculaire, at the Université Libre de Bruxelles, Belgium. He earned a Master in Molecular Biology at the Vrije Universiteit Brussel in 2013. He also obtained a Master in Animal Physiology at the University of Dschang, Cameroon in 2010. In his thesis work, he is studying the function of the transcription factor Zic2 in the early embryonic development in Xenopus laevis and in cancer progression. During the work, he found that Zic2 is a pioneer factor in epigenetic regulation of Wnt /β-catenin target genes during the formation of the Spemann organizer in Xenopus laevis.
Abstract:
The Spemann organizer is an essential signaling centre in Xenopus axis formation. Th e establishment of Spemann organizer is due to the dorsal accumulation of nuclear β-catenin under the infl uence of cytoplasmic determinants displaced by fertilization. It has been reported that β-catenin binds to TCF/LEF and recruits the methyl transferase enzyme Prmt2 in order to modify the chromatin structure there by inducing the expression of dorsal organizer genes. Zic2 is a member of the Zinc fi nger of cerebellum family. In human and mice, the lack of functional Zic2 provokes a defective node and holoprosencephaly. Zic2 can modulate key organizer gene cascades such as canonical Wnt/β-catenin and TGF-β/Nodal signaling, but its precise role in the organizer/node development remains unknown. Here, we report using animal cap assay and ChIP experiments that the maternal Zic2 is required for the canonical Wnt signaling and it acts as a pioneer factor. We provide evidence that maternal Zic2 modulates Prmt2-mediated epigenetic bookmarking of crucial organizer genes before the mid-blastula transition while zygotic Zic2 controls homeostasis of both Wnt/β-catenin and TGF-β/Nodal gene targets during organizer formation.
Biography:
Przemysław Piotr Tomczyk is from Department of Geobotany and Plant Ecology, Faculty of Biology and Environmental Protection, University of Lodz, Poland.
Abstract:
Background: Recent research shows that epigenetic mechanisms, including DNA methylation, largely correspond to plant adaptation abilities and stress tolerance. Under conditions of drought stress, plants usually increase the level
of methylation of their DNA.
Aim: In our study we compared epigenetically two closely related grass species: Festuca amethystina and Festuca tatrae, signifi cantly diff ering in their geographical and altitude ranges and therefore also adaptation abilities. The aim of our studies was to check diff erences in their epigenetic response to drought stress. Th e research material was collected in 2018, from common garden experiment conducted in the lowland conditions of Central Poland in the
Experimental Garden of the Faculty of Biology and Environmental Protection University of Lodz.
Material & Methods: Material was collected during favourable weather conditions for plant growth and during conditions characterised by water stress. Th e material was subjected to DNA isolation and then its methylation level
was measured by ELISA test.
Results: Th e obtained results allowed to state that in all taxa the DNA methylation level is higher during stress conditions; the highest level of DNA methylation is in Festuca amethystina plants collected from lower-montane and
lowland altitudes; medium-altitude mountain species Festuca tatrae has greater diff erences in DNA methylation level than high mountain specimens of F. amethystina, thus it is more epigenetically plastic in lowland conditions (and
more vital) during common garden experiment. F. tatrae also has a lower level of DNA methylation in favourable conditions, so it has more genes available transcriptionally (and can be more vital) than high-mountain specimens of F. amethystine; the strongest epigenetic reaction have specimens of Festuca amethystina collected from lower altitudes they are the most vital in garden experiment, where the conditions were the most similar to their natural
locations.
Tel Aviv University, Israel
Biography:
Ran Elkon has completed his BSc in Physics and PhD in Bioinformatics in Tel Aviv University (TAU). He did his Postdoctoral training in the lab of Prof. Agami at the Netherlands Cancer Institute (NKI), Amsterdam. He heads a Bioinformatics Research Group in the Department of Human Molecular Genetics in the Faculty of Medicine (TAU). His lab aims at elucidating, using bioinformatics methods, how interruptions in cellular regulatory mechanisms contribute to the development of human pathological conditions, primarily cancer. His study of various tiers of gene regulation utilizes cutting-edge deep-sequencing techniques that allow genomic-scale delineation of regulatory layers that were so far largely unexplored.
Abstract:
Introduction: Acquirement of somatic mutations (SMs) in the genome is the driving force of cancer. To date, most research on the functional signifi cance of SMs was focused on the discovery of cancer-driving alterations in protein-coding sequences. However, the protein-coding exome comprises less than 3% of the human genome. Emerging evidence indicate a previously unappreciated role for cancer-driving noncoding SMs that alter the activity
of regulatory elements that control the expression of tumor suppressors or oncogenes.
Methods: Th e maturation of the CRISPR-Cas9 genome-editing technology revolutionizes our ability to study the function of noncoding elements. We harness this technology to study the noncoding genome, and recently performed the first wide-scale CRISPR-based functional genomic screen that systematically targets enhancer elements in the
human genome.
Results: Our proof-of-principle screens focused on two transcription factors (TFs), p53 and ERα, which play key roles in cancer initiation and progression, and identifi ed enhancers that are critical for the function of these regulators. Our follow-up screens are signifi cantly expanding the scope of the initial ones, and, based on various epigenomic techniques and the CRISPR-Cas9 tool, target regulatory elements that are bound by multiple cancerrelated
TFs. Th ese studies further discovered novel enhancers that mediate oncogenic and tumor-suppressive effects, and mapped the target genes that are regulated by these elements.
Conclusion: As exome-sequencing becomes a central tool for precision oncology, our results pinpoint critical genomic elements that go beyond coding sequences and should be prioritized too for clinical sequencing, to improve our understanding of the mutational processes that drive each tumor and thus potentially guide a better treatment.
Istanbul Medeniyet University, Turkey
Biography:
Berna Demircan Tan has obtained her PhD degree from Medical Biochemistry, Ataturk University, Turkey and Postdoctoral training at Florida University and New York Columbia University-Cancer Research Center, USA from 2006-2010. Her current research interest includes cancer epigenetics, particularly DNA methylation and microRNAs. She has publications and book chapters on her research fi eld. Currently, she is working as an Associate Professor at Istanbul
Medeniyet University in Istanbul, Turkey.
Abstract:
Background: Head and neck squamous cell carcinoma (HNSCC) ranks as the sixth most frequent malignancy worldwide. A high level of nitric oxide (NO) has been identified in many types of human cancers including HNSCC. In this study, we investigated the eff ect of NO on promoter DNA methylation in cell lines of HNSCC.
Materials & Methods: Th e methylation statuses of the promoters of E-cadherin, RASSF1A and MGMT were analyzed in the parent and high nitric oxide (HNO) adapted cell lines of HNSCC using Illumina Mi Sequencing.
Results: We detected diff erence in promoter methylation levels of MGMT between the parent and HNO adapted cell lines. Methylation level was signifi cantly lower in SCC056-HNO cell line than its parent cell line SCC056 (p<0.0001), whereas it was higher in SCC016-HNO cell line compared to its parent cell line (p<0.0001). However, treatment of the cell lines with NO did not signifi cantly change methylation of E-cadherin and MGMT.
Conclusion: Our results suggest that NO may have diverse actions on DNA methylation. Further studies are required to clearly understand the role of NO in epigenetic alterations of HNSCC.
Ankara University, Turkey
Biography:
Merve Demirbugen Oz has been working as a research assistant in Ankara University, Faculty of Pharmacy, Department of Toxicology. She gained a Bachelor of Pharmacy degree from the University of Ankara, Faculty of Pharmacy in 2013 and has been working in Toxicology Department. Her major focus of research is the role of individual genetic diff erences in development of diseases, drug response or adverse drug reactions in pharmacotherapy and genetic diff erences.
Abstract:
Major Depressive Disorder (MDD) is the most common psychiatric disorder all around the world and the leading cause of disability/has the greatest impact of patients' daily life[1]. As it has a high prevalence and enormous social, economic and health burden, it is essential to ease certain symptoms[2]. Despite a number of studies and new researches, the exact mechanism of MDD is still unknown. It is well known that genetic factors play role in the development of MDD. Besides genetic factors, recent investigations revealed that non-genetic mechanisms have pivotal role. According to the genetic studies, Serotonin Transporter (5HTT/SLC6A4) and Serotonin Receptor 2A
(HTR2A), Brain-Derived Neurotrophic Factor (BDNF) gene polymorphisms might have role in the occurrence of MDD [3, 4]. Epigenetic events alter the chromatin structure and thus modulate expression of genes that play a role in depressive behaviors, and response to antidepressants [5, 6]. Based on these, here we review the evidence of the genetic and non-genetic factors, roles of histone acetylation, DNA methylation and the MDD occurrence/susceptibility. There by, having knowledge about the basis of the MDD, may lead to new therapeutic strategies for treating major
depression.
Gaziantep University, Turkey
Biography:
Senay Gorucu Yılmaz has completed her PhD degrees from Mersin University and Postdoctoral studies from Gaziantep University Health Science Faculty. She is the Head of Nutrition and Dietetics department. She has published more than 27 papers in reputed journals.
Abstract:
Obesity is caused by the eff ects of diverse genetic factors and decreased physical activity along with malnutrition. It causes hypertension, dyslipidemia, insulin resistance and severe psychological stresses and is seen increased frequency in childhood. Perilipin is known as fat drip-associated protein or PLIN1 and encoded by the PLIN1 gene. Phosphorylations are necessary for the mobilization of adipose tissue fats Perilipin provides protection of adipocytes from natural lipases by covering lipid droplets in adipocytes and is an important regulator of fat storage. Some of the microRNAs, one of the epigenetic factors, can alter expression by targeting PLIN1 mRNA. We aimed to determine the eff ects of PLIN1 gene expression and miRNAs in childhood obesity by illuminating the related pathway, to exhibited the genetic basis of the disease and to contribute to the development of microRNA-based therapies. In a sample of 135 unrelated subjects (35 persons with PD and 100 healthy controls), we analysed here 4 candidate miRNA expression in whole blood samples as measured by real-time PCR (hsa-miR-4777-3p, hsa-miR-642b-3p, hsa-miR-3671-3p, and hsa-miR-551b-2) that target PLIN1. We found that the hsa-miR-642b-3p is upregulated and PLIN1 expression is low in patients according to control. It is possible that the PLIN1 expression is under the control of this miRNA. To the best of our knowledge, this is the fi rst clinical expression association study of the aforementioned candidate miRNAs in childhood obesity using peripheral samples. Th ese observations may guide future clinical biomarker and diagnostics research on chilhood obesity in studies.
Biomarkers | Molecular Biomarkers | Discovery Of Biomarkers | Cancer Biomarkers | Clinical Biomarkers | Digital Biomarkers | Biomarkers based on Epidemiological Investigations | Cancer Research | Biomarkers Imaging and Dynamics
Location: Wien 2
Chair
Claude Prigent
University of Rennes, France
Session Introduction
Central South University, China
Biography:
Xiujuan Hao has Graduated from the 4th Military Medical University in China and obtained an MS in immunology from the Academy of Military Medical Sciences and a PhD in Molecular Biology from the Institute of Oncology, Chinese Academy of Medical Sciences, She received Postdoctoral training at Brandeis University and a Research Fellow at Thomas Jeff erson Medical School. She received an MS in Computer Science from St. Joseph's University. As an inventor, she had wrote 35 patent applications and about 10 have been issued in the past 5 years. She was the first to report the relationship between ICSBP and chronic myelogenous leukemia (CML) and its role in controlling CML. She has engaged in the research and product development of biomarkers with immunoassay kits and lateral flow immunochromatographic strips; especially metabolites in methionine cycles such as S-adenosylmethionine (SAM), S-adenosylhomocysteine (SAH), homocysteine (HCY), methylation index and its indication in liver diseases, cancers and neurodegenerative diseases, etc.
Abstract:
S-Adenosylmethionine (SAM) and S-adenosylhomocysteine (SAH) are relevant to a variety of diseases. Previous reports that quantifi ed SAM and SAH were based on HPLC or LC–MS/MS. No antibody against SAM has been generated and the antibody against SAH could not be used with blood samples. Immunoassays have not been used to measure SAM and SAH. In this study, ELISA was used to measure blood SAM and SAH levels. Specifi c antibodies against SAM were produced for the fi rst time using a stable analog as the antigen. The monoclonal antibodies against SAM and SAH were characterized. No cross-reactivity was detected for the analyzed analogs. Using high-quality antibodies against SAM and SAH, immunoassays for the detection of SAM and SAH levels in blood and tissue samples were developed. Clinical investigations using immunoassays to measure SAM, SAH and the methylation index (MI) in normal and diseased samples indicated that the SAM level is age and gender dependent; the SAM level is associated with the severity of liver diseases, infl ammatory reactions and other diseases; and the methylation index (MI) is signifi cantly reduced in many diseases and may serve as a screening biomarker to identify potentially unfavorable health conditions. Our conclusions include that it is possible to generate antibodies against active small biomolecules with weak immunogenicity, such as SAM and SAH, using traditional hybridoma technology. The antigens and antibodies described here will contribute to the development of immunoassays to measure SAM, SAH and related molecules. These assays enable the MI to be measured timely (essential for unstable molecules), specifically, accurately, easily and quickly without costly equipment. This preliminary study indicates that the MI could be an eff ective indicator of general health, except for special conditions that may alter the value of the MI, such as certain diets and medications.
Biography:
Yabin Lu is the Founder and CEO of Anchor Molecular Inc., whose mission is to provide higher quality and more aff ordable reference material and quality controls for genetic testing. Yabin has the primary responsibility of leading the company's full range of Research and Development initiatives. Prior to founding Anchor Molecular, he was R&D Manager at AcroMetrix, the Molecular Control Business Unit of Clinical Diagnostics Division of Thermo Fisher Scientific. Prior
to that, he worked at Bio-Rad Laboratories for 14 years and served as leading assay development scientist with multiple IVD assays launched through 510K.
Abstract:
The usage of PCR-based or NGS-based liquid biopsy assays for circulating tumor DNA (ctDNA) detection is growing rapidly in clinical labs. However, problems oft en occur such as disagreements in ctDNA detection results among assays from diff erent developers. One lacking area of research is on the understanding of how plasma factors aff ect the cell-free DNA (cfDNA) extraction, a process that contributes a significant portion of total assay variation. One reason for the lack of study might be due to the fact that plasma obtained from a normal donor is often contaminated with interfering endogenous DNA. To address this issue, Anchor Molecular Inc. has developed a proprietary technology that specifi cally removes the DNA from plasma without aff ecting other composition of the plasma. Th e DNA content in the treated plasma was measured to be less than 0.01 nano grams per milliliter. All other components such as proteins and lipids remain the same as in normal patient plasma. The spiked DNA extracted from the plasma can be linearly recovered, mimicking the spiked DNA in normal plasma. Both synthetic DNA and fragmented genomic DNA showed at least 4 months of real-time stability at 2-8˚C. Specifi city of cfDNA extraction was studied by spiking both low- and high-molecular-weight DNA fragments followed by extraction and analysis using Bioanalyzer. Th e sensitivity of cfDNA extraction was examined by extractions of the spiked low copy number of target DNA fragments. Th e result showed that diff erent cfDNA extraction kits exhibited diff erent preference in extracting DNA of diff erent sizes. Diff erence in both the quantity and the precision of the recovery of low level of cfDNA can be quantitatively compared among diff erent cfDNA extraction methods. Th e data demonstrated that quality controls samples based on DNA-free plasma can be used for ctDNA assay validation, extraction monitoring and the end-to-end process quality control for genetic analysis.
Apis Assay Technologies Ltd, UK
Biography:
Ian Kavanagh has extensive experience in the development of molecular diagnostics with a proven track record of product launches for assays, instruments and software from companies, such as QIAGEN, Roche Diagnostics and Thermo Fisher Scientifi c. As the Chief Operating Offi cer of the newly formed APIS Assay Technologies, in Manchester, UK, he is committed to realize the clinical potential of systems biology and medicine in the diagnosis and personalization of treatment. At APIS we seek to develop biomarkers that deliver signifi cant improvements in the prediction and prevention of disease.
Abstract:
By optimizing a novel sample preparation technology for single cell next generation sequencing and combining with a specifi c variant calling algorithm we aim to demonstrate the clinical utility of this workfl ow to provide deeper genetic and diagnostic insights into embryo viability before implantation in IVF treatment. IVF has become a routine treatment for assisting pregnancy, since it was fi rst pioneered in the UK in 1978. Pre-implantation genetic screening and diagnosis (PGS or PGD) were also fi rst pioneered in the UK during the early 90's and have now developed to provide an array of genetic tests to assess embryonic health and viability prior to reimplantation. However, despite the high costs for PGS and PGD, the overall success rates of IVF are still low, as current methods do not allow thorough inspection of cells and genetic abnormalities impacting viability evade detection. We will discuss the suitability of a novel, single-cell, Next-Generation Sequencing (NGS) workfl ow to provide advanced insights into the genetic composition of embryos. In order to validate this technology as a tool for genetic testing, we are developing a sequence alignment, structural variant and copy number calling algorithm. Th e combination of a unique NGS workfl ow with a bioinformatic platform allows the comprehensive assessment of an embryo, with the outlook of improving the overall success rates of IVF and to continue the pioneering work in this field.
National Institute of Oncology, Hungary
Biography:
Krisztina Kohalmy is the Head of the Biochemical Department in National Institute of Oncology, Hungary (1st July, 2019). She has an MSc in Chemistry and PhD in Biology. She is currently studying Clinical Biochemistry. She is a Member of the European Association for Cancer Research (EACR) and the Hungarian Oncological Association.
Abstract:
Statement of the Problem & Aim: Th ymus and Activation-Regulated Chemokine (TARC or CCL17) is highly expressed by hodgkin and reed sternberg cells secreted into the serum. Therefore, it can be a useful tumor marker of classical Hodgkin lymphoma (cHL). Our aim is to study the value of serum TARC concentrations in the course of treatment and follow up in patients with cHL.
Methodology & Theoretical Orientation: We enrolled 613 patients diagnosed with cHL, who were treated by the National Institute of Oncology, Hungary between 2011 and 2018. Serum TARC levels were determined with a quantitative sandwich enzyme immunoassay technique (R&D Systems, Biotechne, Minneapolis, MN). Measurements were carried out in 3 month intervals following diagnosis and 6 month intervals aft er 3 years. In 241 cases, serum TARC concentrations were determined before therapy, as well. Total number of measurements was taken in 2015. Receiver Operating Characteristic (ROC) curve analysis was performed for comparison of healthy controls (n=168) and patients with active disease status before treatment (n=241).
Results: The cut-off value was 637 pg/ml with 90.9% sensitivity and 98.2% specifi city. During follow-ups the median serum TARC value was 14350 pg/ml in patients with active disease status. In case of complete remission it was 401 pg/ml. ROC curve analysis of active versus complete remission groups showed a high 85.6% sensitivity and 93.7% specificity with a 936 pg/ml cut-off value.
Conclusion & Significance: Our data confi rmed the usefulness of TARC determination in the course of treatment and follow-up. TARC may be a potential marker for early response assessment and may be able to predict potential relapse of the disease. Determination of serum TARC concentrations with high sensitivity and cost-effi cacy is highly recommended for monitoring and at diagnosis of cHL patients.
The American University in Cairo, Egypt
Biography:
Nahla O Mousa obtained the B.Sc Degree in Biotechnology in 2010 from faculty of science, Cairo University, Egypt. She was selected to work as teaching assistant in Biotechnology department. In 2015, she got the MSc degree in Biotechnology through studying Acute Myeloid Leukemia, after which she was assigned to work as Lecturer Assistant in the same department. In 2015, she was enrolled in the American University in Cairo to pursue PhD degree.
Abstract:
Duchenne Muscular Dystrophy (DMD) is a monogenic X-linked recessive neuromuscular disorder that affects dystrophin gene leading to production of truncated non-functional dystrophin protein. Consequently, the absence of this protein leads to progressive muscle degeneration which eventually causes ambulatory loss, respiratory complications and heart failure. Th e loss of dystrophin is usually accompanied by the alteration levels of some muscular proteins like Utrophin, a homologue of dystrophin protein. Because mRNA content of the peripheral blood is known to be aff ected according to the transcriptome of other body tissues, we evaluated the expression of Utrophin mRNA in blood cells in DMD patients and other family members. Our results showed that UTRN level in DMD patient, mothers and sisters are signifi cantly lower than the control subjects. In fact, our findings support the idea of UTRN based therapeutic approaches that mainly aims at increasing the levels of exogenous UTRN to dystrophic muscles which consequently alleviate the symptoms of the patients. Transforming growth factor beta, TGF-β is a cytokine that plays a chief role in fi broblasts' stimulation and in the regulation of extracellular matrix. TGF-β is also involved in the process of muscle repair through activating satellite cells and the formation of connective tissue and immune response regulation. Our data revealed that 53% of the patients' group had low levels of TGFβ in the leukocytes. The observed down regulation of TGFβ in some DMD patients and carriers might be due to progressive muscular damage that can be confi rmed by other imaging techniques like muscle Magnetic Resonance Imaging (MRI). Also, our results indicate that serum miRNAs have the ability to diagnose DMD patients and more importantly has the ability to detect female carriers.